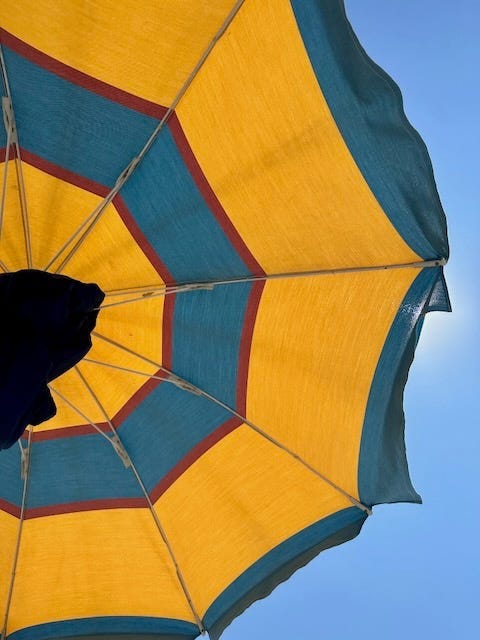 Buon Ferragosto from the island of San Erasmo.
It's that time of year in Italy when your day is best spent near the water or even better, on a boat. (I am not a mountain girl) I am spending the day with pals on an island in the lagoon. I am wishing I had been more organized and made this. I am bringing salami from Tuscany, a camembert from France and Bussolai di Pellestrina from, you might have guessed, Pellestrina.
I made you a Summer reading/watching/listening list that evokes summer, the season the Italians do so well. There is a podcast about surfing and plenty of music to drink your evening aperitivo to. My book recommendations include a history of beach culture and a Sicily travelogue. I hope no matter where you are in the world that you can take a few moments to embrace the idle essence of Italy in mid-August.
You can get my Ferragosto reading/watching/listening list with a paid subscription
This post is for paid subscribers