Discover more from Gillian Knows Best
Finding terrific places to eat, stay & shop in Italy's best known destinations.
Over 4,000 subscribers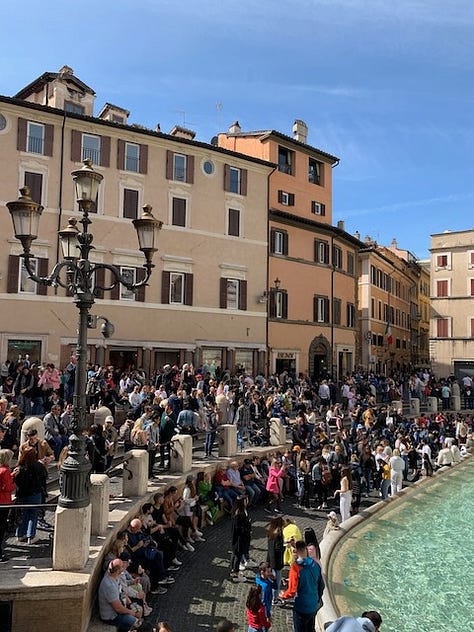 If you are coming to Rome soon, particularly in these last hot slow weeks of summer and early fall, I give you permission to skip the long lines and crowds at the Colosseum and the Vatican Museums. I have a few alternatives for you of super interesting things to do.1 No lines. No crowds. Very Roman.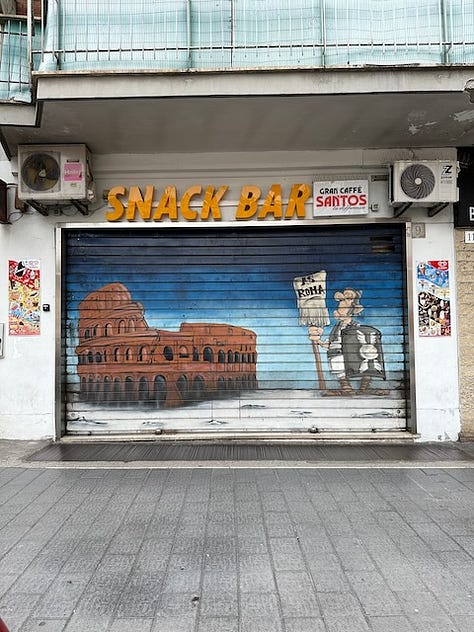 Pigneto Photography workshop
We moved out of our apartment in Monti in March. We were in Rome until almost July. (Long boring story. The short version. Italian bureaucracy.) We stayed at a generous pals house in Pigneto. As the weeks turned into months, I spent the time exploring this new to me neighborhood. You might have seen my post on Instagram about a walking photography tour.
Marco Sconocchia is an accomplished street photographer who lives and works in the neighborhood. I am wild about his work, particularly his Tevere Grand Hotel project that tells the story of people living along the banks of the Tevere. He has created a walking photography tour in the neighborhood of Pigneto. Whether you are a photographer with a serious camera looking to deepen your craft or a visitor interested in seeing a different part of Rome this is the tour for you.
Devour Cooking class in Rome
One of the questions I am asked the most (after where is this? the cousin to the food writer's bête noire, recipe?) is for cooking class recommendations. My list is pretty short. There are a few reasons why. I am a pretty decent home cook. And while I do know how to make fresh pasta, I have professional pasta makers really close to my house. I have a new place to share with you. A sleek gorgeous space that just opened in Trastevere. It is not a restaurant. It is where Walks of Italy and Devour Tours host their cooking classes in Rome. You can spend a morning or an afternoon learning how to make fresh pasta like spaghetti alla chitarra and ravioli stuffed with lemon-speckled ricotta from scratch. I learned a few new Amatriciana tricks too. The best part is that you get to sit down and enjoy everything you created with a glass of wine and dessert.
Sketching tours with Kelly Medford
One of the loveliest ways to capture your time in Rome is with a sketchbook filled with your drawings. You can do just that with a sketching Rome tour. Spend a few hours among the ancient columns and temples with my pal Kelly learning how to see Rome with an artist's eye. No experience is necessary and no erasers are allowed. All the materials you need are provided and include a handmade sketchbook that is yours to keep.
Personal shopping in Rome
My pal Zachery Diggs worked in luxury retail in Manhattan for more than 15 years. Now he lives in Italy and he brought all of that knowledge with him. If you are visiting Rome or Florence he can show you around the famous and sometimes intimidating big-name designer stores and the small local boutiques. If you are not traveling or if are searching for a particular piece, Lux Eye Spy can do the shopping for you and have it sent directly to your door.